October 20th, 2020 – EcoFert, Inc. the leading provider of Organics Based Landscape Solutions, today announced the acquisition of PRZ International Sports Turf Consulting, Inc. a sports turf consultant company headquartered in Colorado Springs, Colorado.
The purchase of  PRZ International Sports Turf Consulting, further increases EcoFert's share in the athletic turf market. "The combination of PRZ International with our sport fields landscape solutions will provide our clients with a more competitive sports turf offering and is consistent with our long-term growth strategy," said Chuck Barsam, CEO of EcoFert. The acquisition is also expected to result in greater efficiencies and significantly increase our market share," added Lou Franson, President of EcoFert. 
"We have been working together for many years and have found EcoFert's systems, knowledge, service, and warranties to be second to none. They are pioneers in applying organic based nutrients through their fertigation and irrigation systems and this partnership strategically made sense in order for us to continue to provide a more competitive service option to our customers and the Sports Turf market", said Larry Musser, President of PRZ Consulting.
About PRZ International Sports Turf Consulting:
PRZ International Sports Turf Consulting is a multifaceted company involved in the many components in the production of fine athletic fields. PRZ's focus targets the explosion of athletic field use and the many types of new sports being played on them. Excessive play is forcing us to find new, innovative approaches in building and maintaining turf that will withstand increasing user demands.
About EcoFert:
EcoFert provides landscape application and fertigation solutions to the most difficult landscape care problems. We uniquely combine the application advantages of fertigation delivery systems with the soil enhancing benefits of organic-based amendments. Our "Sole Source" programs include installation and maintenance of delivery systems, ongoing laboratory-generated tests of property soil conditions and monthly application of specially prescribed soil amendments. Headquartered in Santa Ana, the company has operations in all Southern California counties as well as the San Francisco Bay and Sacramento areas.
Contact us for any questions at [email protected]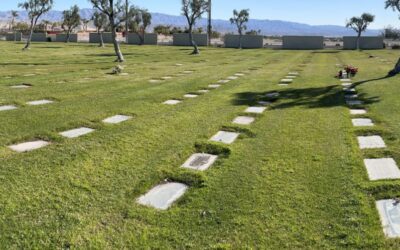 EcoFert, Inc. is excited to welcome Desert Memorial Park (Park) of the Palm Springs Cemetery District (District) as a new client. The Park, which opened in 1956, is an iconic location; being the last resting place of such luminaries as Frank Sinatra and Sonny...