Each municipal facility has unique plant life, soil, water, and needs. The Ecofert Program provides a budget-friendly and customized landscape and irrigation solution to substantially enhance the appearance of all landscapes.

Parks are fundamental to all municipalities. Parks provide a community with a place to relax, have fun, exercise, and simply enjoy the outdoors and landscape. 
EcoFert works with all types of municipalities to keep parks sustainable and beautiful while reducing fertilizer and water expenses. 
EcoFert has worked with many municipalities in Southern and Northern California, including:
City of Tustin – entire city
City of Los Alamitos – entire city
LA County
County of Orange
City of Diamond Bar
City of Orinda
City of Piedmont
City of Riverside
County of Riverside
Contact EcoFert for a free assessment of your parks.
Parks
Ecofert provides full-service irrigation applications to parks all over California. Our proven methodology for enhancing landscapes plays an important role in the health of the soil that is guided by science. The impact of great soil is just the beginning. By providing great design, development, and maintenance to your landscape the millions of visitors who enjoy it will keep coming back!
Cities and Counties
We also provide customized full-service irrigation applications to police stations, firehouses, city halls, and all other city and county-owned structures. The health and safety of these spaces are very important, which is why our solutions provide easy monthly maintenance with necessary organic-based nutrients needed to maintain a sustainable landscape for years to come. 
EcoFert provides a unique sole-source program that is designed to combine the application advantages of fertigation delivery systems with soil enhancing benefits of organic-based amendments. We provide installation and maintenance of the delivery systems as well as ongoing laboratory-generated tests of soil conditions. Our team also prescribes a monthly application of specifically prescribed soil amendments to ensure that the soil is properly balanced. This enables flora and fauna to thrive and maintain resistance to infections and insects.
Lower water usage and bills
Safe and organic based landscapes
Eliminate fertilizer expenses
Maximize landscape health
Custom prescribed organic amendments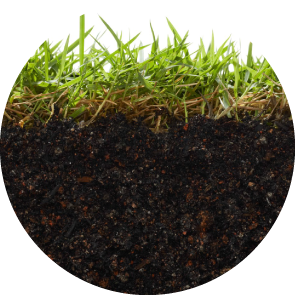 Site Analysis
EcoFert inspects the condition of the landscapes, reviews existing systems, and takes soils samples for testing, to determine the best injection system and soil amendment application for the facility.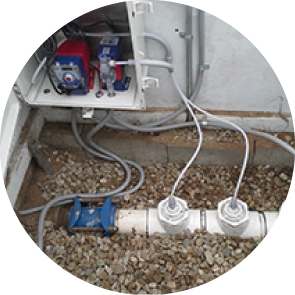 System Installation
A customized injection system is designed, assembled and installed, to fit the needs of each property.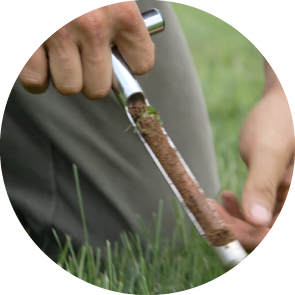 Soil Amendments
EcoFert Develops a specialized organic-based soil amendment protocol for each property, to assure proper nutrient uptake.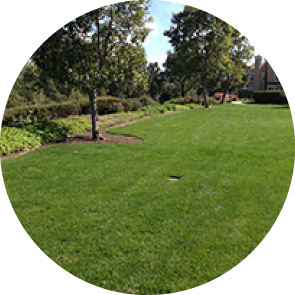 Property Service
Monthly property service to apply specialized soil amendments, confirm proper system operation, conduct a visual property inspection, and take soil samples for testing.
EcoFert provides solutions to the most difficult landscape care problems. We take pride in delivering consistently excellent results for clients across the country,  throughout the lifecycle of their landscapes.
"The Ecofert staff are always very cognizant of the fact that they are in a cemetery and not a park. They are very concerned about the visitors and services that take place throughout the day. They coordinated their service, so that the noise from the equipment would not disrupt any services.
I recommend Ecofert to your clients and know that they will work very hard to provide you with a superior product and provide you with excellent customer service."
"I have been working with EcoFert for many years and have found their systems, knowledge, service, and warranties to be second to none! They are pioneers in applying organic based nutrients through fertigation and their irrigation water savings are backed by their clients."
"EcoFert has been a valuable partner to the City of Tustin in upgrading the City's parks. The Ecofert Programs have proven to effectively make the parks look great and assist with the City's maintenance issues." 
"We've really struggled with trying to keep the cemetery, Holy Sepulcher, acceptable aesthetically. We wanted to stay within our water allotment. With Ecofert's program, we were able to stay within our restrictions and stay green."
Find out how we can help you!
Partner with landscape experts who understand the important role public spaces and parks play for all who use them.